VANDANA Amit Bhansali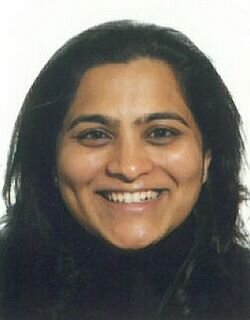 Graduate Assistant fellow Jainism
Curriculum vitae PERSONAL INFORMATION
Address: Arendsnestlaan 32, 2650 Edegem, Belgium
Phone: +32 478644291
E-mail:
Date of birth: 14/06/1969
Place of birth: Mumbai, India
Nationality: Indian
EDUCATION
2004 & 2005: Attended the Art academy in Wilrijk, Belgium
2000: Completed two levels of studying Dutch, organised by initiating Netherlands (University of Antwerp, Belgium) for members of India study centre
1989: Completed two levels of studying French, from Alliance Francaise de Bombay, India
1991: Completed a Bachelors in commerce degree from Sydenham College of Commerce and Economics, India
1986: Completed the Indian Certificate of Secondary Education (I.C.S.E) (GCSE / O Level equivalent) from Queen Mary School, India
WORK EXPERIENCE
1996 – present: Managing the accounts of Aneesh bvba
2004 – 2009: Home tutored students for GCSE level French
2013 – present: Co-ordinating the Samayik (religious) classes 4 times a week which take place at the Jain temple premises, Wilrijk
EXTRA-CURRICULAR ACTIVITIES
Languages: Gujarati, English, Hindi, Basic Marathi, Basic French and Basic Dutch.
Hobbies: reading, painting and singing. Travelled extensively over India, Europe and the U.S.A.
INSPIRATION TO TEACH JAINISM AT FVG
I have always been passionate about learning Jain dharma. Since the last four years I have been regularly attending the samayik classes being conducted at the Jain temple premises here in Wilrijk, which have given me a further insight into the teaching of the Jain tirthankaras. In August, 2015, I was in Kolkatta, India for a month and I had the opportunity to meet some Jain nuns. Several of them had a luxurious life-style before their diksha (initiation into monkhood) and they were also highly educated. I had the privilege to study a few topics from them during my stay. Their teachings have been truly very inspirational to me.