Aaron Malinsky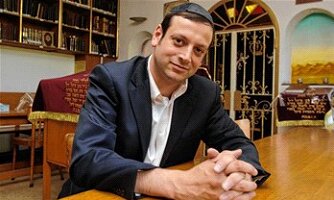 Belgielei 175 , 2018 Antwerp , Belgium
+32 473 840 337

PROFILE
Successful interreligious and intercultural activity manager for already more then a decade with many contacts in Europe and a few in the African continent. Co-founder of the 'Trialoog' dialogue group , fostering peace between the religions in Belgium, medaled by the King for those efforts. Member and advisor of various multicultural organisations in Belgium (Spes, Wida, Imams at the Univ. of Antwerp and other multicultural platforms)
Lecturing in the University of antwerp and the FVG. Active in the fields of culture, politics and sports in the city of Antwerp, Belgium.
Speaking several languages, sensitive to different cultures , acquainted to people of different backgrounds , having excellent communication skills and fitting completely in the interreligious and intercultural idea of the organisation, looking forward for this interesting challenge.
EMPLOYMENT & ACCOMPLISHMENTS
2000 – Present
▪ Lecturer at the University of Antwerp (formerly also in the Univ.in Gent), on Eastern languages and also theology and interfaith isues , some courses in collaboration with the Institute for Jewish Studies.
▪ Guest lectures in the universit. of Berlin, Amsterdam Jewish study center a.o.
2005 – Present
▪ Guest lectures in many cultural organisations in Flanders for a critical but numerous attentive public.
▪ Publishing of texts concerning Hebrew and Judaism in general , always putting the emphasis on interreligious aspect.
1990 – Present
▪ Proficient in my own religion : Guest Rabbi and liturgical Cantor in Jewish communities, especially in Germany.
2000 – Present
▪ Freelance reporter for Belgian newspapers. Several publications in various forums, in magazines on various topics from Culture, Sports, Politics but espec. religion associated topics like Kabbalah and Jewish mysticism. My favorite topics are of course everything that has to do with intercultural ans interreligious affairs.
2010 – Present
▪ Volunteering as chaplain of prisoners in Belgium, with proper professional relation building with civilian and police authorities.
2006 – Present
▪ Active in the cultural context in Antwerp (Red Star Line Museum, Music cultural festival province Antwerp 2009 and other endeavours) , negociating with other international cultural organisations and museums, esp. in the USA.
2000 – Present
▪ Many appearances in the written and audiovisual media in Belgium (VTM, VRT, ATV, Radio1 and 2, Radio Klara but also in French and Dutch media), mostly about religion-related issues.
2011 - Present
▪ Active in setting up an international joint venture between European and African Hospitals (Uganda)

PREVIOUS EXPERIENCE
1990-2012
▪ Teacher in history , philosophy and computers in schools in Belgium , working with youth of different backgrounds.
1990-2012
▪ Initiator and member of many other interfaith conversations and friendship relationships in
Belgium (SPES ethical entrepreneurship, Sint-Egidio,Wida, Vpid, Cordoba on the Scheldt and others) with Christians, Muslims, Buddhists and Humanistic Freethinkers and especially the famous 'Trialogue' along with Imam Jamal Maftuhi and Catholic priest Henry Hoet, including appearances in numerous schools, universities and others (eg Unizo for multiculturalism in the workplace, for example)
2005
▪ Co-author of the bestselling book in Dutch : 'Trialogue' (J.DeVolder, 2005, edit. Lannoo)
Politically active locally in Antwerp.
2007
▪ Knighted as Commander of the Order of the Crown due to merits in the field of interreligious dialogue, decorated by King Albert II .
2009
▪ Guest speaker in the Imams- international Muslim conference (Contin.: Profound interest in Europe and European institutions, the UN and other world peace initiatives. Speaker in many conferences and debates)
2006
▪ Middle Eastern peace initiative on behalf of the Main Antwerp College together with local Arab and Israeli high schools.
PERSONAL & EDUCATION
Living in Belgium, Married, 2 children.
Born and raised in Antwerp, Belgium.
Both parents rewarded honours by the authorities for years of educational services.
PROFESSIONAL TRAINING
7 years studies abroad in various fields that will be helpful for the functions:
M.Bsc. and Lic. Jerus. Technology School (hence very good computer and technological skills)
Rabbinical Degree at the Har Ezion Talmudic Theological Seminary, graduated with distinction.
Media training with Journalism writing skills (several freelance publications in French, Dutch, English and Hebrew)
Musical training (voice and guitar) with broad cultural spectrum (art and intercultural issues will be also relevant for the position)
LANGUAGES
English – fluent / German – fluent / French – fluent / Dutch – fluent / Spanish – Relative fluent / Hebrew – fluent / Arab – Basic polite phrases