Lydia Bonte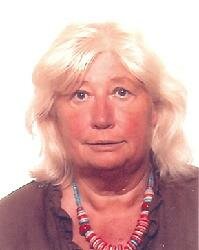 Lydia C. BONTE
Born: 15th of June 1943 in Deurne - Antwerp. Belgium
Nationality: Belgian
Address: Tolbareel 60, B-2930 Brasschaat.
Email:

Lid Decanaat
Professor
Afro-American Religions
Exegesis
Education
Diploma Vormingscentrum Protestants Godsdienstonderwijs Antwerpen (Diplome Protestant Educational Centre of Antwerp, 1963)
MA diploma, Southern University, USA 1979
Geaggregeerde voor het onderricht in de Protestantse Godsdienst in het hoger secundair onderwijs.
Teaching Instruction College level University Faculty for Protestant Divinity Brussels - UFPG 1997.
Dr. Social Sc. H.C. (WSU-London)
Functions
Board member of the Protestant Youth Service 'Op Vrije Voeten', 1979.
Active member of the National Program Committee on Education of the United Protestant Church (UPCB) in Belgium.
Founder of the 'Belgian-Surinam Committee vzw/inc'. 1975.
Administrator of the 'Study Centre of American Natives (SAI)' 1995.
Member of the Deanary FVG, 2003+
Publications
'Afro-American Religions - Brasil' in Vrijzinnig Vizier, the Netherlands. Nrs. 3 & 4, 1994.
Reviews 'Acta Comparanda', 1989, 1990, 2002, 2003, 2004.
Lectuurgids, 1983 through 1988.
Project "Afro-Amerikaanse religies, impact van charismatische elementen in België en Nederland"